There's so much beauty right here in our greater backyard that we used to neglect. The grass seems greener on the other side, and we're often filled with wanderlust for faraway places. But if we just stop to look, it's incredible how many different types of landscapes and cultures fill this country.
101 PLACES TO VISIT IN USA – THE ULTIMATE USA BUCKET LIST
We've stepped foot in 47 states and covered a lot of ground over the years. Even after living in 7 different cities plus doing a handful of cross country road trips, we feel like we barely made a dent (I also can't help that our list continues to grow longer and longer). Today, we put together a list of many of our favorite destinations in the US to give you a good start.
Of course, there are many more than 101 places worth visiting in the US. If you need even more suggestions, click the links below to see full guides on each destination.
Denali is one of the more accessible national parks in Alaska.
13-mile glacier near Juneau.
 Talladega Superspeedway, Lincoln
Talladega Superspeedway for NASCAR – we're not big of NASCAR, but it has a huge following in the US and is part of the culture. It's probably worth checking out once.
These vibrant and beautiful slot canyons are crowded. If you want to find a less crowded option, head to Waterholes Canyon.
Hike down into the canyon to greeted by waterfalls plunging into turquoise waters. Permits are hard to get, so here are our tips.
A short hike (1.3 mi round trip) takes you to a viewpoint where you can see the horseshoe shaped bend in the Colorado River. We also took a boat ride through, which offered a unique perspective.
Easiest way to get here is via helicopter from Vegas. Although, the views are more impressive from the top looking down.
The park is split into Saguaro East and West. West photographed better, while East was less crowded.
If you can't get into the Wave, this is the best alternative. Photographers love White Pocket because it hasn't been photographed a million times like the Wave
If you're a socal resident and you love Disneyland, the annual pass is the way to go.
One of my favorite places in the world. Popular stops are McWay Falls and Pfeiffer Beach.
Explore the islands through kayaking or diving for a really unique experience.
This park is massive and has diverse landscapes. Summers are brutally hot, so this park is best in the winter.
Jtree doesn't have the prettiest hikes, but it's a climber's paradise. It also photographs beautifully at sunset and stargazing and astrophotography are amazing.
Lake Tahoe is a beautiful crystal clear lake. Skiing is great in the winter, and hiking in the summer. The Nevada side is less popular but just as beautiful.
Traffic is almost impossible to avoid. Load up on music and audiobooks while you wait. Check out our LA bucket list, free things to do, instagram spots, and food guide. If you like Korean food, LA has the best we've found outside of Korea.
Napa is the most popular wine country in the US. If you love food and can get a reservation at the French Laundry, we absolutely recommend it.
See these California coast giants. They can grow up to 300 ft tall.
It's known for the famous Golden Gate bridge, year round fog (named Karl), and colorful mismatched Victorian houses. The culture of SF has changed over the years, but it's still one of my favorite cities with easy access to the outdoors too.
Walk among the largest trees in the world (by volume).
Although the popularity is increasing, if you want a less touristy wine country experience than Napa, go to Sonoma.
Our favorite national park. It's become extremely popular and crowded especially in the Valley. The park is massive, so explore outside the valley to avoid the crowds or visit in late fall to winter. Keep in mind, most waterfalls dry up in the winter.
12 miles of the deepest and most dramatic part of the Black Canyon.
Watching a concert at Red Rocks is a unique experience. Or head there for your morning workout. You'll have plenty of workout buddies.
300 ft sandstone rock formations that can easily be seen through a scenic drive.
Hike up Star Dune, the highest sand dune in North America. Also try sandboarding!
They're the most photographed peaks in Aspen.
 Rocky Mountain National Park
The Trail Ridge Road and Old Fall River Road are popular drives that take you through aspens, winding rivers, and mountain scenery.
Vail is well known as a skiing destination but also beautiful for hiking in the summer.
It's the largest tropical wilderness in the US and also a UNESCO world heritage site.
Take the Overseas Highway for a scenic drive.
This was our go-to college spring break spot with their endless clubs. Now we visit for Art deco buildings, white sand beaches, and Cuban food.
Best known for for Disney World and the Wizarding World of Harry Potter at Universal. Our favorite park is Disney's Animal Kingdom.
Step into the quintessential South with Antebellum architecture, cobblestone squares, and massive oak trees covered in Spanish moss.
 Hawaii Volcanoes National Park, Big Island
They have two active volcanoes.
Picture entering into Jurassic Park, because that's where they filmed it.
 Oahu Lantern Floating Ceremony (Memorial Day)
Waikiki Beach, Pearl Harbor Memorial, Hanauma Bay are the touristy spots. If you're there on Memorial Day you can see the Lantern Floating Ceremony.
More than a million people from all over the world gather here annually. I grew up in Iowa and only vaguely remember going as a child, but on our cross country road trip last year, I got to see the Butter Cow in all its glory. All 600 pounds of Iowa butter. It's weird, but nothing quite like it.
Wrigley Field, Millenium Park, Skydeck are the popular spots.
Known for the French Quarter and Mardis Gras. Don't forget to try some crawfish and Cajun cuisine.
Explore the upscale crab shacks and learn about its important role in US history. It's known as the city of neighborhoods.
Walk the Freedom Trail, watch a game at Fenway Park, and eat lots of seafood.
Great summertime destination with cute villages, seafood shacks, and lighthouses.
Popular in the summer and only accessible by plane or boat.
Salem is famous for the witch trials. You can learn more about the history at the Salem Witch Museum.
Check out the Minneapolis sculpture garden, Walker Art Center, and Minnehaha Park. Mall of America was the biggest mall in the US when we were kids, but now it's the 5th largest.
Going to the Sun road is a nice scenic drive. Hike a trail for even more amazing views of alpine lakes and mountains.
Go during the astronomy festival for amazing stargazing and astrophotography (late Sept).
This Mars-like landscape is only an hour away from Vegas..
AC is the most popular gambling destination on the East Coast and also known for their beaches and iconic boardwalk.
Love the Pueblo style architecture prominent through the city.
This high desert town is known for historic Adobe buildings and artist colonies.
Go early in the morning so you don't see a bunch of footprints.
Don't forget your passport in case you want to check out the view from the Canada side as well.
People refer to Asheville as the Portland of the east coast. There's hiking, craft beer, and a great food scene.
Crater Lake sits inside a collapsed volcano. Bring your wide angle lens to get it in one frame.
Cannon Beach or Astoria is a popular starting point.
Pack a raincoat and hiking boots unless you're visiting in July-Aug. Our favorite part of Portland was the easy access to the outdoors.
Visit Independence Hall and compare your Philly cheesesteaks.
Pittsburgh is the city of bridges. They have 446 bridges, which is more than any other city in the world.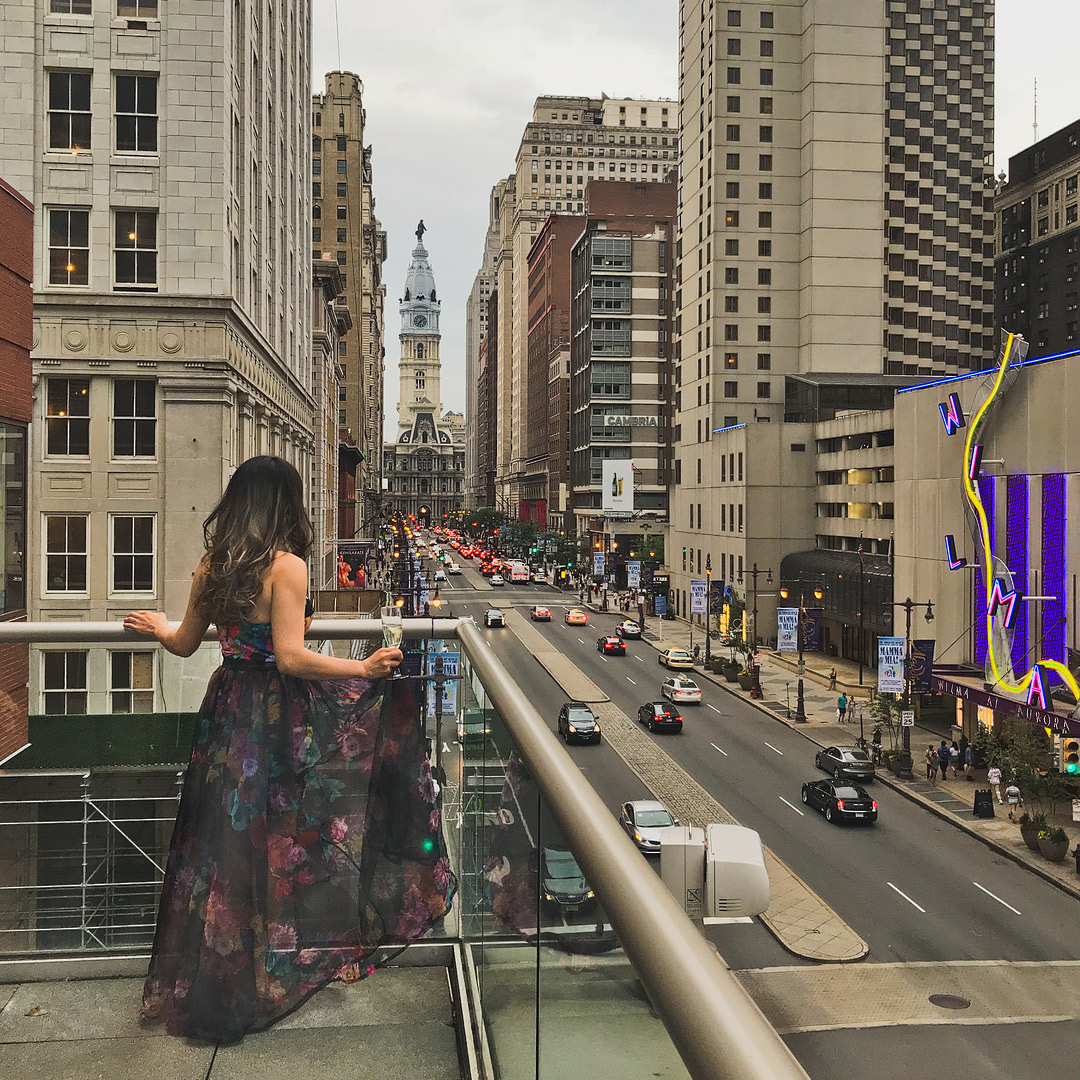 Take sunrise photos at the Door trailhead or Window trailhead and sunset photos to Pinnacles Overlook.
Trivia – Who are the four presidents carved on Mt Rushmore?
  Great Smoky Mountains (also in NC)
Take in the view from Clingmans Dome, the highest mountain in the Smokies.
The city that has made a big impact on Blues, Soul, and Rock and Roll.
Be sure to try hot chicken and check out the Parthenon Replica and the Country Music Hall of Fame.
Between March and April, Bluebonnets carpet Texas Hill Country. Bluebonnet House in Marble Falls is one of many popular spots.
Time it so you can do a full moon hike.
 Canyonlands National Park
Drive through the real life landscape of Pixar's Cars.
Mars like landscape filled with hoodoos. Locals call them goblins.
 Grand Staircase Escalante National Monument
Lots of backcountry trails
That iconic shot from Forest Gump.
Great for skiing and snowboarding.
Great place to base yourself to explore the Blue Ridge Mountains
 Mount Rainier National Park
Rainier is the highest mountain of the Cascade Range and highest mountain in Washington. If you're an alpinist, this is one of the mountains to conquer. The park is especially beautiful with wildflowers in late July and early August.
This is a great hiking destination. It's not as easy to access via car except for Ross Lake plus they have a short season.
Did you know there's a rainforest in the US. Olympic NP has the only one in the continental US.
Largest of the San Juan Islands. The name actually originated from Horcasitas, but from May to October during the salmon run, you can see orca whales too.
 Apostle Islands, Lake Superior
If the lake freezes in winter, you can walk to these islands with frozen waterfalls and chambers. They also have one of the greatest concentrations of black bears.
I want to swim in them all.
Cody is known as the rodeo capital of the world.
Don't forget your passport in case you want to check out the view from the Canada side as well.
Based on our experiences, we're not the biggest fans of this park, but we can't deny that the colorful hot springs and features are beautiful. Plus, it's great for spotting wildlife.